cleaner, softer, more beautiful carpets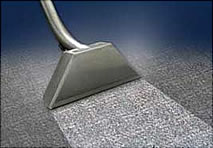 As we are a small family business we don't employ casuals to do the Carpet cleaning for us. We take pride in the fact we do the work ourselves!
Our carpet cleaning promise:
We know how much your home means to you, so you can be assured we will take the best care of your carpets while cleaning them. We use powerful, Truck mounted machines and advanced carpet cleaning technology, when it comes to delicate items we will still clean and finish by hand.
Residual carpet cleaning solutions can act as a magnet for dirt. That's why Phil's Cleaning has an innovative four-step carpet cleaning system that removes carpet cleaning solution residue along with deep-down dirt. So all that's left behind is a cleaner, softer, more beautiful carpet.
The Carpet Cleaning Process: How it works
"four steps for the perfect carpet clean"
When our professional Carpet cleaning Brisbane technicians arrive at your home, they begin with a pre-inspection to identify problem areas. Then they get to work.
Pre spray – A special, heated carpet cleaning solution is sprayed deep into the carpet fibres to loosen imbedded dirt.
Stain Treatment – Normal spotting and stain removal is included in our cleaning price and our steam cleaning process.
Carpet Rinse – A high-powered extraction and pH-balancing fibre rinse removes the dirt and cleaning solution, leaving your carpet as clean as it can be.
Carpet Inspection and hand finish – When we've finished cleaning your carpet, to aid in the drying process we groom the pile of you carpet, then check the entire job with you to make sure everything is done to your satisfaction. If not, we'll fix it right then. We want you to be completely satisfied with your carpet clean before we leave.
Brilliant service and "the best clean you have ever seen".
For all your Carpet Cleaning Brisbane, Carpet Cleaning and Pest Control Brisbane, Upholstery Cleaning Brisbane, Window Cleaning Brisbane, Pest Control Brisbane, Tile Cleaning Brisbane, needs call us.
Please give us a call for a free quote 0407 653 319 or for any more info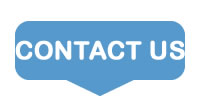 Brisbane Carpet Cleaning Ph: 0407 653 319